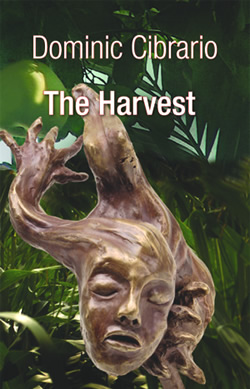 The Harvest
In this second novel of the Kathmandu trilogy, Carl Brecht, the anthropologist, goes to Chitwaun in pursuit of the kidnapped boy, Nigel. At the jungle camp in southern Nepal, he boards an elephant in search of rhinosceros, discovering that poachers are harvesting the body parts of the endangered species. In spite of evidence that Nigel has been in the jungle, Carl leaves the area frustrated by the deception of the London coven.
Carl travels to India to visit his friends, the Pandavas. He arrives in Kalinagar near the Nepalese border just before the Hindu Festival honoring the Goddess Lakshmi. The anthropologist gets caught up in the frenzy of the State of Emergency, where renegade government officials are enforcing compulsory sterilization of the men in Kalinagar and the nearby villages. After the violence, a crisis in the family, and marching with protesting, Carl becomes involved in an unexpected romanace. He also discovers that the London coven has been present in the area with Nigel.
See what others have written about this book.